Confident Blues Dance Instruction is led by Kevin Kim of Ft. Collins, Colorado a long-time real estate investor & marketing consultant, people connector and Latin-style dancer and blues dance instructor. He was once an un-rhythmed, socially-challenged single father with no dance skills, but with a new life mission to live more courageously, attempting social dance was suddenly on his bucket list. Kevin is a men's ministry group leader and served as a divorce support facilitator for 8 years. He feels a calling to help people who are on that same path in life and to share his experience and enjoyment of social dance. He is driven to connect people by creating enjoyable social events.
Kevin is joined on the dance floor by his dance and life partner, Grace Cooley, who has been partner dancing since Middle School. Grace has experience in the Texas two-step, waltz, Cotton-eyed Joe, contra, ballroom dance, salsa, Argentine tango, and blues partner dance. Grace brings in the masculine/feminine elements of dance and lead-follow, stressing the importance of respect, trust, and roles (no matter your gender) on the dance floor and in relationships. She also writes a personal blog.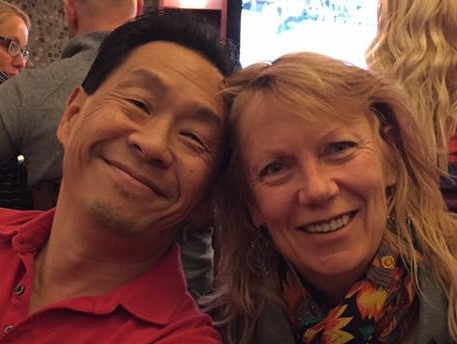 Your journey begins with a single step
We invite you to join the many happy students who have dared greatly to experience the joy of blues dance.